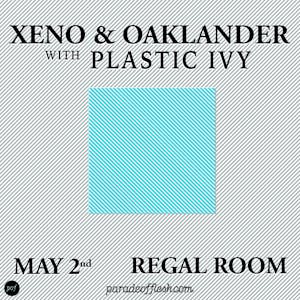 Xeno & Oaklander • Plastic Ivy • Jake Schrock
Regal Room (Independent Bar & Kitchen)
Dallas
,
TX
Parade of Flesh present Xeno & Oaklander, Plastic Ivy, Jake Schrock at Regal Room (Independent), Deep Ellum, Dallas, TX - electronic
Xeno & Oaklander (Facebook / Twitter)
Xeno and Oaklander are a minimal electronics girl/boy duo based in Brooklyn, NY. They began writing, recording and performing electronic music and composing original scores to films in 2004. Miss Liz Wendelbo is of French / Norwegian origin and Sean McBride is from Maryland. They record their songs and scores live in their Brooklyn studio and play analogue synthesizers and instruments exclusively. Liz Wendelbo is a film-maker by education, so visuals are an important element of their live set. Their analog sound seamlessly crosses over between art and music, and they perform both at art institutions and within the music community – seeking to blur the lines between the two. They have also performed at SF Moma, PS1 Warm Up, Miami Art Basel, the Zürich Kunsthalle and the New Museum in New York. Sean McBride has created original music for artists Dara Birnbaum, Annika Larsson, Jonah Freeman, Annee Olofsson. Xeno & Oaklander have scored a soundtrack for artist Fabian Marti. Their latest remixes are for British legend John Foxx and the Maths & LA Shoegaze band Froth.Their deeply committed involvement in the analog synth community since 2004 through extensive touring and multiple releases, has been hailed responsible for the recent revival of minimal electronics in the US and throughout the world.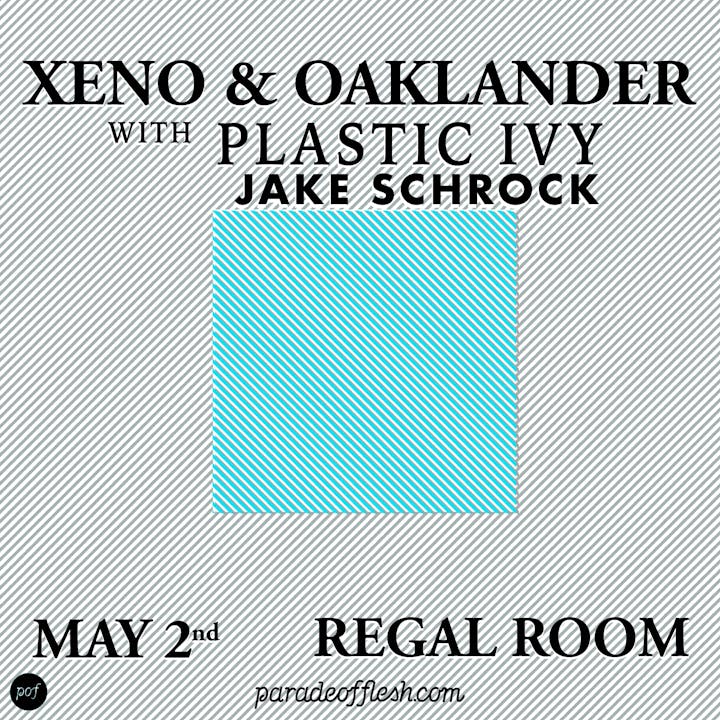 Venue Information:
Regal Room (Independent Bar & Kitchen)
2712 Main St
Dallas, TX, 75226