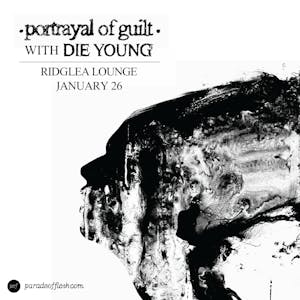 Portrayal of Guilt
Die Young [TX], Life Force
Ridglea Lounge (Ft Worth at Ridglea Theater)
Fort Worth
,
TX
pofTX presents PORTRAYAL OF GUILT & DIE YOUNG at Ridglea Lounge - Ft Worth, TX.
Matt King doesn't like to leave his room, and his expressed mission is to make "sad as fuck music" with Austin screamo act Portrayal of Guilt — but that doesn't mean he's depressed. At least he doesn't think so.
The guitars are classically screamo, but King's vocals often sink into lower registers than one would find normally, allowing some songs to approach a stupidly heavy — albeit tasteful — level. There's noise, shreds of power-violence, and a completely breakneck speed that makes listening to the record feel like being chained to the bottom of a well, as water steadily closes in and darkness engulfs everything in sight.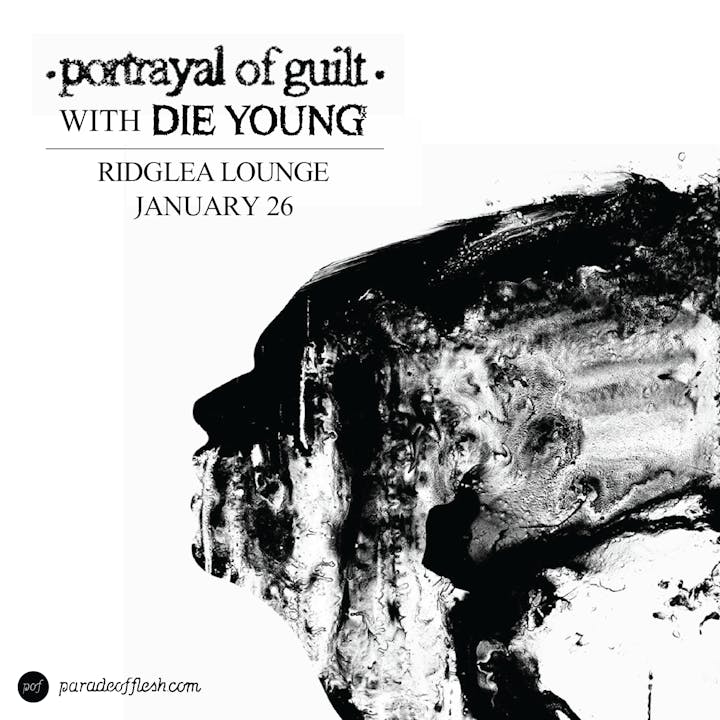 Venue Information:
Ridglea Lounge (Ft Worth at Ridglea Theater)
6025 Camp Bowie
Fort Worth, TX, 76116