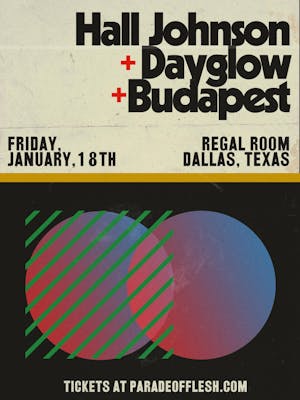 Hall Johnson • Dayglow • Budapest
Regal Room (Independent Bar & Kitchen)
Dallas
,
TX
Hall Johnson, Dayglow, Budapest at Regal Room (Independent Bar & Kitchen) in Deep Ellum, Dallas, Texas - surf, indie rock
Hall Johnson (Facebook / Instagram / Twitter)
Hall Johnson is a 5-Piece band that was formed in Dallas in 2016. The name Hall Johnson, for those who don't know, was coined from the road that runs through the band's hometown, granting the band some early recognition around the area.
In April of 2017, they released their split-single "City Lights/Upstate" which has gained attention from local media outlets such as The Dallas Observer, This New Band, and others. On December 30th, Hall Johnson released their highly anticipated debut EP "Goalie" which has made its way through various media outlets and is currently rising through the ranks of multiple streaming platforms.
Dayglow (Facebook / Instagram / Twitter)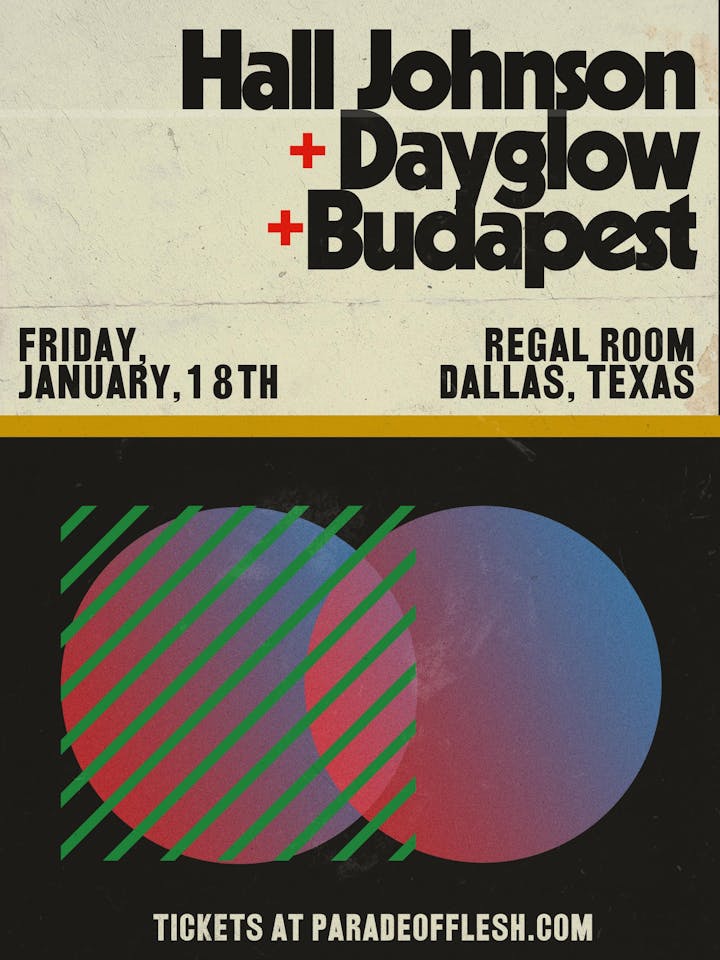 Venue Information:
Regal Room (Independent Bar & Kitchen)
2712 Main St
Dallas, TX, 75226