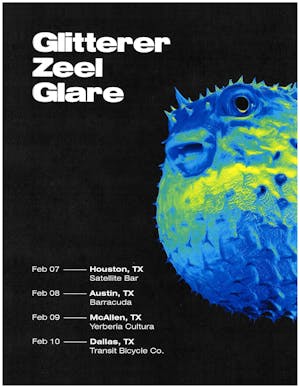 Glitterer • Zeel • Glare • Dead Words
Transit Bicycle Co.
Dallas
,
TX
Parade of Flesh presents Giltterer (Ned Russin of Title Fight), Zeel, Glare at Transit Bicycle Co, Dallas - Indie, Alternative
Glitterer (Facebook / Instagram / Twitter)
Glitterer is Ned Russin (of Title Fight) and "Not Glitterer" is his new record which was conceived, written, and recorded in New York City between November 2017 and February 2018. "Not Glitterer" is a brief, tense discussion about the limits of language and experience, conducted in a tiny room enclosed by two-way mirrors, where no sooner has a musical idea been uttered than it encounters both its reflection and the strange light of the outside world. "Not Glitterer" was produced by Alex G, mastered by Arthur Rizk, and art-directed by Andrew Peden.
Dead Words (Facebook / Instagram / Twitter)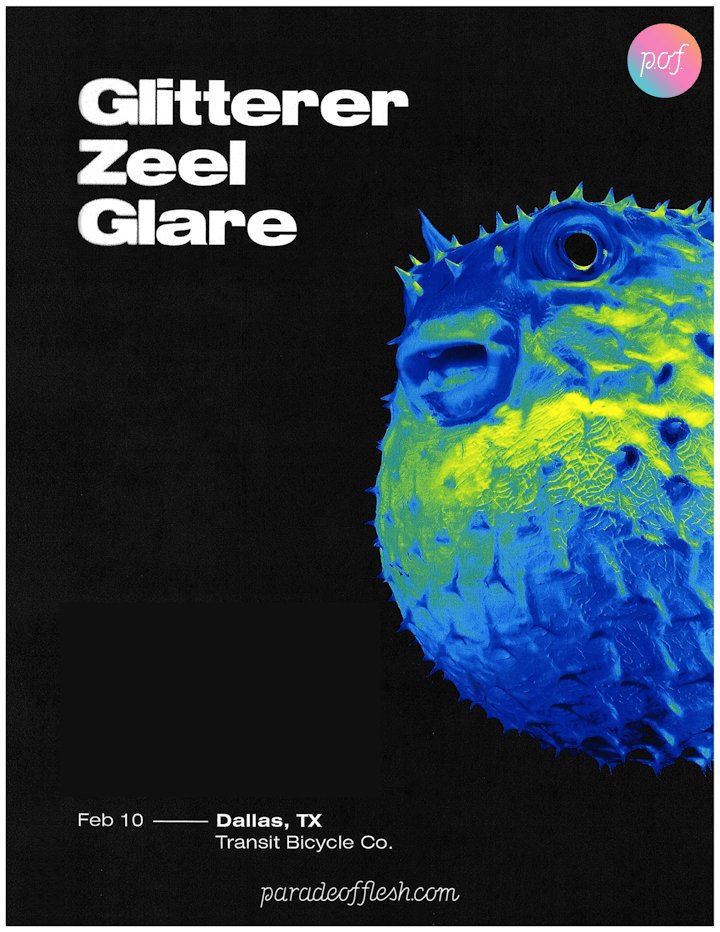 Venue Information:
Transit Bicycle Co.
1915 Greenville Ave
Dallas, TX, 75206