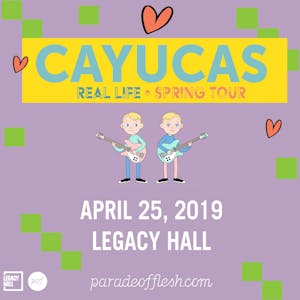 Cayucas
Legacy Hall
Plano
,
TX
FREE SHOW! Parade of Flesh presents Cayucas (Park the Van) at Legacy Hall, Plano, TX - indie pop
Cayucas (Facebook / Instagram / Twitter)
Cayucas: Pronounced "ky-yook-us", is the monikered homage to a sleepy little seaside town in San Luis Obispo County, California. That town, Cayucos, has hardly changed in the last 50 years, a far cry from the gentrified tourist traps parading showily down the nearby coastline. In the early 1960s, the surfing craze hit. There was one bar around which local kids congregated back then, the site of helpless crushes and fights and games of pool, a place whose jukebox soundtracked innumerable teenage years as breezy summers rolled into mild winters and back around again. The bar has since disappeared, but as Zach Yudin, the man behind the name, will tell you, the place still holds on tight to its propensity for dreamy, lazy, bonfire-lit nights worth getting moony-eyed about.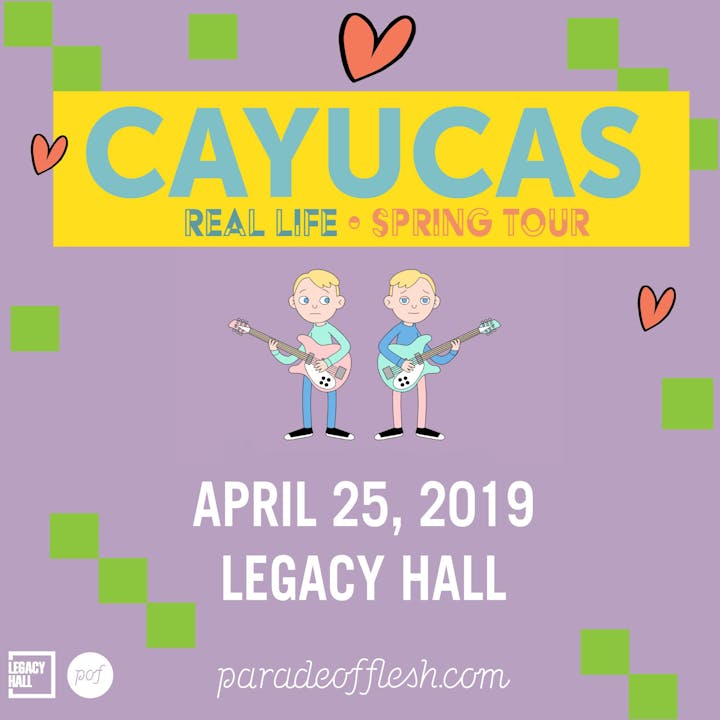 Venue Information:
Legacy Hall
7800 Windrose Avenue
Plano, TX, 75024