Bro far . . . a Bro Fest 2012 announcement: more bands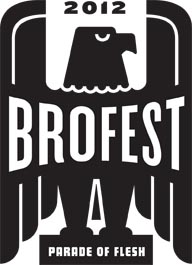 Here is a heavy batch of acts that will be pummeling the audience of Club Dada on March 18th for Bro Fest 2012:
NARROWS (seattle/london/san diego)
ALL PIGS MUST DIE are on Southern Lord and features members of The Hope Conspiracy, Converge and Bloodhorse. Deathwish, Inc. artist NARROWS features former members of Botch & These Arms Are Snakes. DOWNLOAD a set of NARROWS on Live on KEXP.
This is in addition to the seven we announced earlier this month:
Parade of Flesh presents . . .
Sunday, March 18th, 2012 – 12noon
@ Club Dada; Two Stages, all day.
2720 Elm St – Dallas, TX
All Ages
$17 advance tickets, on sale now
$25 day of show
Facebook Event Page
This entry was posted on December 19, 2011 at 9:00 am, filed under News.
Bookmark the permalink.
Follow any comments here with the RSS feed for this post.
Both comments and trackbacks are currently closed.