Boy Friend and Speculator Artwork
Thanks to Jose of Fury Fellowship for designing this flyer and and Gorilla Groove for helping us host next Sunday's show at Canton Co-Op. $3 donation appreciated.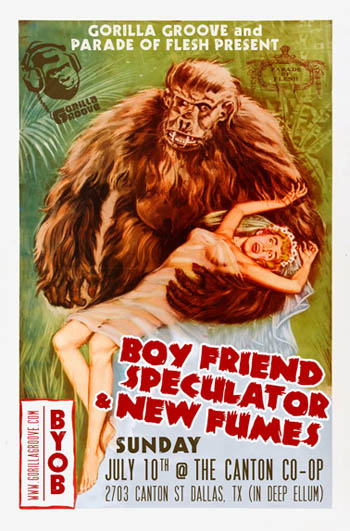 This entry was posted on July 3, 2011 at 7:00 pm, filed under News.
Bookmark the permalink.
Follow any comments here with the RSS feed for this post.
Both comments and trackbacks are currently closed.