New Show: TIMES NEW VIKING
Established "shit-pop" trio Times New Viking are coming through on a new album Dancer Equired on Merge Records and will be playing at Dada on June 6th, 2011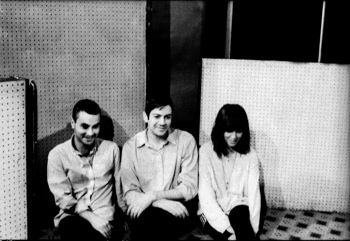 "Times New Viking produced and recorded an album that sounds like a mellow night out. Though it abandons the pissy histrionics of the past, the record retains the loud, brash, mammoth guitars but also magnifies the bright, beautiful traits the band has nurtured since the beginning."
Monday, June 6th, 2011
Times New Viking
@ Dada
2720 Elm St.
Dallas
$10 on sale soon here.
This entry was posted on April 5, 2011 at 6:14 pm, filed under News.
Bookmark the permalink.
Follow any comments here with the RSS feed for this post.
Both comments and trackbacks are currently closed.