The Secret & Funeral Pyre
Art by Ryan Lesser. Unfortunately Pack of Wolves ARE NOT able to play for some reason now. sorry. At least the poster glows in the dark.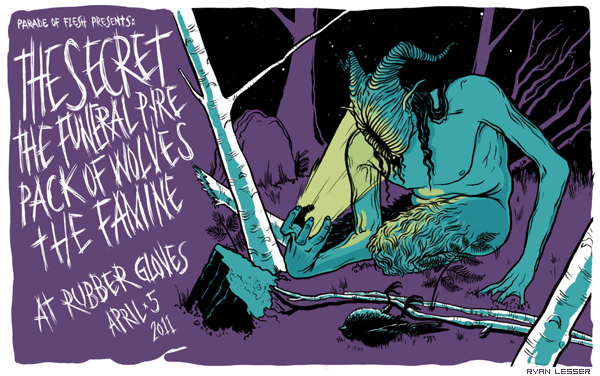 This entry was posted on March 25, 2011 at 4:40 pm, filed under News.
Bookmark the permalink.
Follow any comments here with the RSS feed for this post.
Both comments and trackbacks are currently closed.