POF Radio: Episode 54
Here is today's playlist for Parade of Flesh radio on indie-verse.com (or KLLI 100.3 HD3FM).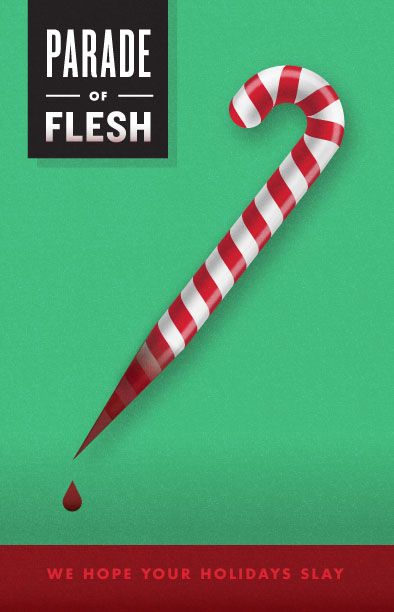 Christmas Theme, if the song titles weren't obvious enough for you.
"Holiday" – The Get Up Kids
"Jesus Christ was an only child" – Modest Mouse
"Christmas in Baghdad" – Black Lips
"Don't Believe in Christmas" – The Sonics
"Merry Christmas, Baby (Please Don't Die)" – Crocodiles & Dum Dum Girls
"Merry Christmas" – The Ramones
"Do They Know It's Christmas" – Fucked Up feat. a bunch of other people
"Christmas Party" – The Walkmen
"Dreadlock Holiday (10CC Cover)" – Harlem
"I Won't be home for christmas" – Blink 182
"Dead by Christmas" – The Murder City Devils
"Christmas At the Zoo" – The Flaming Lips
"Punk Rock Christmas" – Sex Pistols
"Christmas in Hollis" – Run DMC
"Holiday" – Weezer
"Walking with Jesus" – Spacemen 3
"Christmas Song" – Mogwai
This entry was posted on December 23, 2010 at 4:45 pm, filed under News and tagged playlist.
Bookmark the permalink.
Follow any comments here with the RSS feed for this post.
Both comments and trackbacks are currently closed.