THis SUNDAY!!!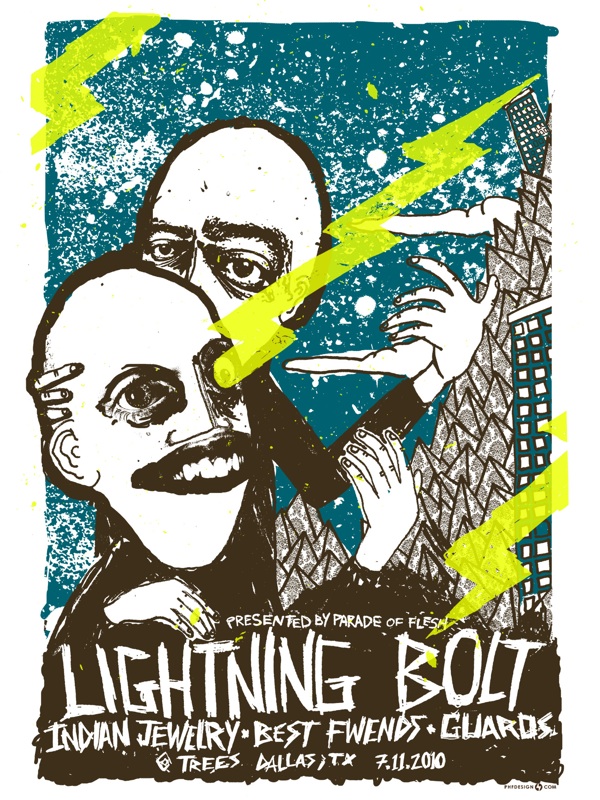 SUNDAY, JULY 11th, 2010 – 8PM
LIGHTNING BOLT – Providence, RI power noise trio. Brutal and raw.
INDIAN JEWELRY – Houston, TX psychadelic noise duo? (line supposedly changed)
BEST FWENDS – Ft Worth/Austin duo, is now a live four piece
Guards – TX noise act selected by Lightning Bolt!
@ TREES
2902 Elm Street
ALL AGES
$10 for over 21, $13 for under.
ON SALE NOW at http://paradeofflesh.frontgatetickets.com
UPDATED AFTER PARTY INFO:
This entry was posted on July 6, 2010 at 8:07 pm, filed under News.
Bookmark the permalink.
Follow any comments here with the RSS feed for this post.
Both comments and trackbacks are currently closed.