THREE Shows this week…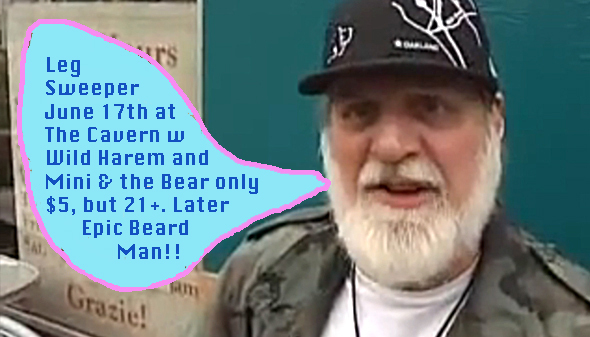 Thursday, June 17th, 2010 – 9pm
Leg Sweeper – punk duo
Wild Harem
Mini & the Bear (going away show)
@ The Cavern
1914 Greenville
$5, 21+
———————————
The Southern Summer Burn Tour – Friday, June 18th – 7:30PM
BLACK TUSK
ZOROASTER
DARK CASTLE
Maleveller
Four Days to Burn
Ages 17+,
$- tickets on sale now at http://paradeofflesh.frontgatetickets.com
BLACK TUSK (relapse) & ZOROASTER (e1 music) and DARK CASTLE (at a loss), with local guests: Maleveller and Four Days to Burn
BLACK TUSK is a Savannah, GA metal trio recently featured in SPIN Magazine in December 2009. ZOROASTER is another Georgia metal trio, this time from Atlanta. DARK CASTLE is a male/female duo who have played in Dallas numerous times.
———————————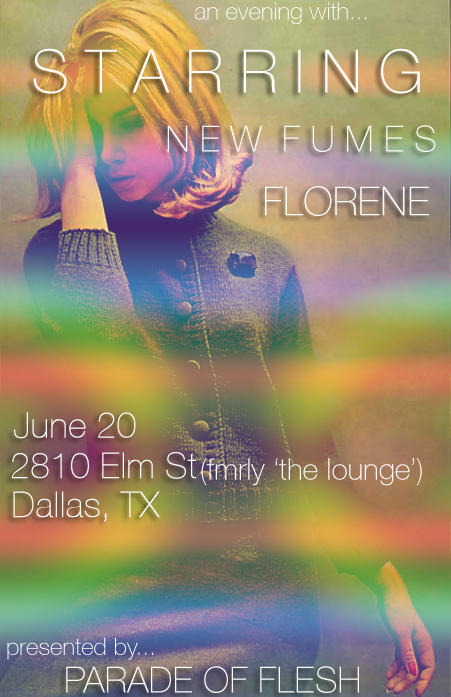 Sunday, June 20th, 2010 – 8pm
***STARRING*** – mem of pterodactyl/skeleton$
New Fumes (daniel huffman solo tyranical-awesomeness)
Florene – New album out on Wagaa records June 8th as well.
@ Lounge on Elm St
2810 Elm St.
$7 show for 21+, $10 for under 21
"STARRING is food for the psychedelic re-incarnation of CLARA's weird brain. Out of the ashes of the infamous '02-'03 experimental anti-group, INFORMATION NIGHT, the project started in 2008 as a collaboration between PTERODACTYL drummer Matt Marlin and SKELETON$ keyboardist Mike Gallope. Vodka-spitting frontwoman Clara… Latham (of orch-pop masters, THE FANCY) soon joined in along with Sam Kulik (known from his work in TALIBAM! and CAPILLARY ACTION) and Amy Cimini (of avant-garde collective, TILL BY TURNING).
Their full-length, THE WIFE OF GOD, is coming out June 8th on DEATH BY AUDIO records."
This entry was posted on June 14, 2010 at 11:01 am, filed under News.
Bookmark the permalink.
Follow any comments here with the RSS feed for this post.
Both comments and trackbacks are currently closed.