The BEETS flyer
Matt M in Austin came up witht his circus themed flyer for the BEETS show on May 14th.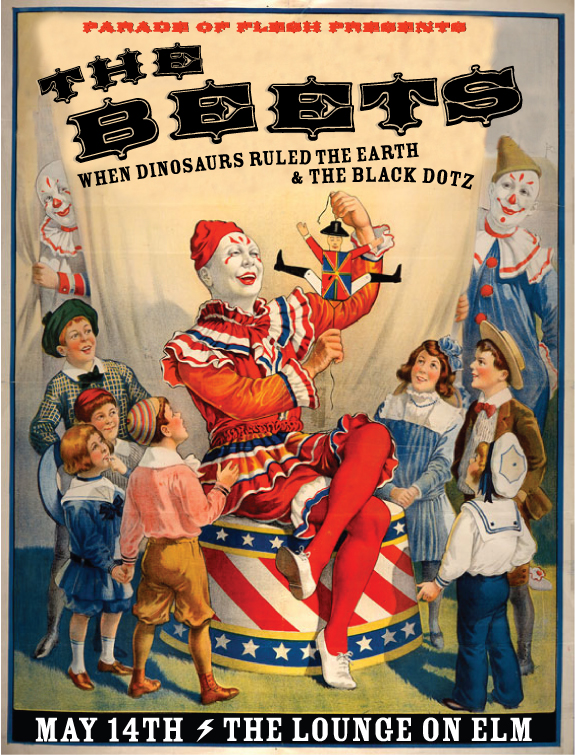 This entry was posted on May 3, 2010 at 5:14 pm, filed under News.
Bookmark the permalink.
Follow any comments here with the RSS feed for this post.
Both comments and trackbacks are currently closed.