King Khan & The Shrines poster
This explosive poster was designed by Jon Flannery at Powerhouse Factories for the upcoming King Khan & The Shrines show at Sons of Hermann Hall on April 6th with Bad Sports and The Fresh & Onlys.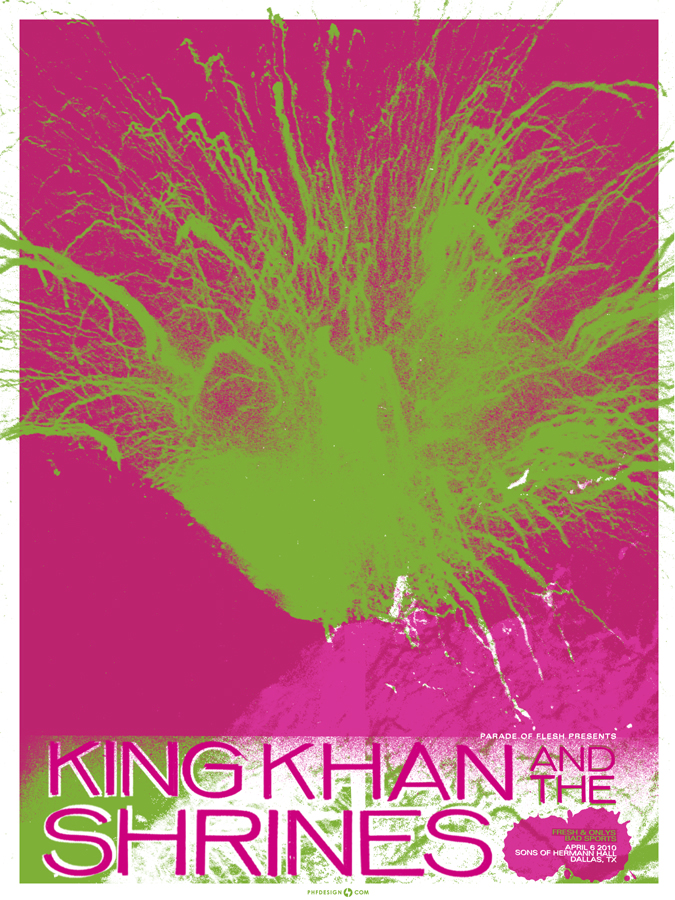 tickets on sale through frontgate
This entry was posted on March 10, 2010 at 9:44 pm, filed under News.
Bookmark the permalink.
Follow any comments here with the RSS feed for this post.
Both comments and trackbacks are currently closed.