COOLZEY in Dallas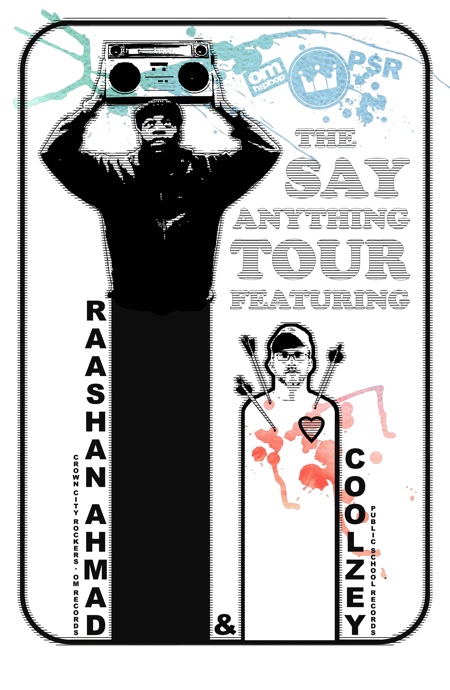 I havent booked a hip-hop oriented show in quite a while, but this seems to fit what I would tolerate in regards to this saturated genre. On tour to promote The Honey on his own Public School Records.
"Coolzey's 10-track collection features Raashan Ahmad (Crown City Rockers), Sadat X, Copywrite, and William Elliott Whitmore. Coolzy's storytelling flow is matched with heavily layered, cinematic beats that utilize everything from guitars to brass instruments. Over the past ten years, he's toured constantly, sharing the stage with the likes of Akil (of Jurassic 5), Brother Ali, Pigeon John, Raashan Ahmad, Giant Panda, Zion I, Prince Po and Vast Aire among others."
Wednesday, February 24th, 2010 – 9PM
COOLZEY – public school records
RASSHAN AHMAD – crown city rockers records
tba
@ The Cavern
1914 Greenville
Dallas
$5, 21+ only
This entry was posted on January 22, 2010 at 9:06 pm, filed under News.
Bookmark the permalink.
Follow any comments here with the RSS feed for this post.
Both comments and trackbacks are currently closed.