WHITE WIZZARD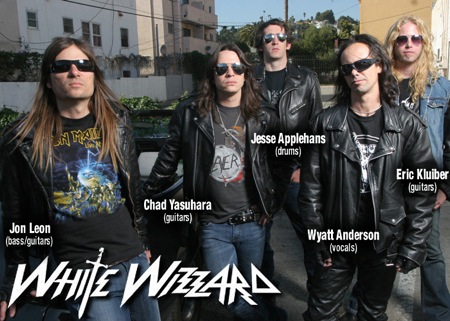 At first hesitant, then after continued listens, I started digging "new wave heavy metal" act, WHITE WIZZARD from Los Angeles. Their new album, Over the Top will be available through Earache Records in late February or early March.  They play in Fort Worth along with Korpiklaani, Tyr and Swashbuckle on January 22nd.
Saturday, March 6th – 9PM
WHITE WIZZARD
@ Lounge on Elm St
Dallas
more info tba soon.
This entry was posted on January 6, 2010 at 11:39 pm, filed under News.
Bookmark the permalink.
Follow any comments here with the RSS feed for this post.
Both comments and trackbacks are currently closed.