Little Joy flyer
Children of men,
Here is another flyer, this one for the LITTLE JOY and The PRESENT show on June 9th at Club Dada. Created by M. Opener still tba.
Thanks,
john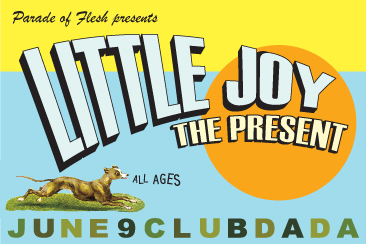 This entry was posted on May 23, 2009 at 1:44 pm, filed under News.
Bookmark the permalink.
Follow any comments here with the RSS feed for this post.
Both comments and trackbacks are currently closed.